Công trình khoa học công bố quốc tế
Fixed prosthesis of an ectodermal dysplasia patient with total anodontia using maxillary zygomatic implants and mandibular nerve repositioning simultaneous with implant placement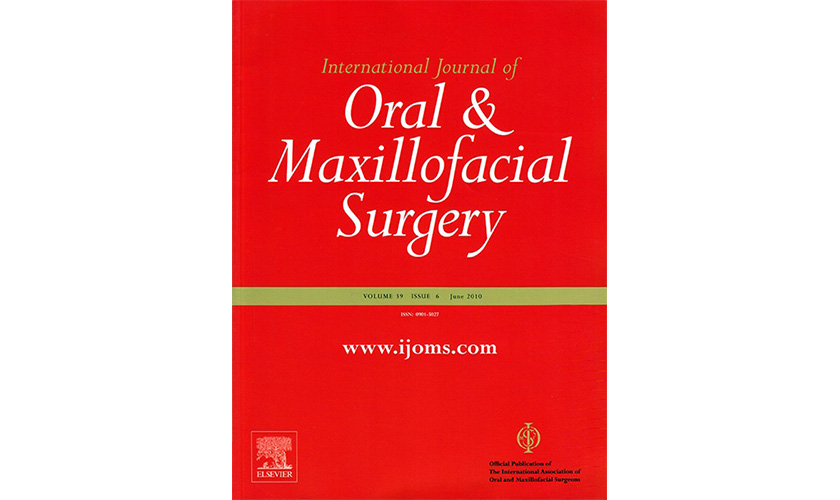 Fixed prosthesis of an ectodermal dysplasia patient with total anodontia using maxillary zygomatic implants and mandibular nerve repositioning simultaneous with implant placement
N.V. Vo
University of Medicine and Pharmacy, Ho Chi Minh City, Vietnam
Background: Ectodermal dysplasia (ED) is a genetic disorder characterised by abnormal development of tissues derived from the ectoderm. The frequent oral symptoms are oligodontia or anodontia and underdeveloped alveolar ridge causing difficulty in prosthetic restoration, including endosseous implants.
Objectives: To evaluate the outcome of fixed prosthesis supported on zygomatic implants and on standard implants placed simultaneous with mandibular nerve repositioning in a patient with ED.
Methods: A 30-year-old female presented with ED with total anodontia. Her chief complaint was the instability, lack of function and unaesthetic appearance of complete denture in the maxilla and overdenture supported on two mandibular implants. Nobel Clinician software (Nobel Biocare, Switzerland) was used for treatment planning. In the maxilla, four zygomatic implants were placed with a modified approach. In the mandible, five standard implants were inserted simultaneous with mandibular nerve repositioning. Hybrid-fixed prostheses were delivered immediately. Mean follow up was 12 months.
Findings: Final restorations recovered significantly the function and the aesthetics for patients. The implants showed good osseointegration and survival rate was 100%. Paraesthesia of lower lip disappeared after three months. No infections or sinusitis were presented.
Conclusions: Modified zygomatic implant approach formaxillary fixed prosthesis and mandibular nerve repositioning in combination with standard implants for mandibular fixed restoration are a reliable option in ED patients with total anodontia.
http://dx.doi.org/10.1016/j.ijom.2017.02.365
---
Địa chỉ
807 Đường 3/2, P.7, Q.10, TP.HCM